See below for the great resources for nonprofits offered by Nonprofit.Courses' partners.  
By way of full disclosure, each of the links are "affiliate links." This means that Nonprofit.Courses earns some revenue if/when you sign up for these services. What's great is that by clicking through on our links, the price for the product or service remains the same as going direct. It's just that you show your support and send some income to Nonprofit.Courses. So it's a win (for you) / win (for Nonprofit.Courses /win (for the affiliate). How cool is that?!
Nonprofit Focused Deals and Resources
Book Resources for Nonprofits
There are so many great books for nonprofits that are hard to find. Biblio is where to go!
Support Independent Booksellers with your purchase through Bookshop.org! Search their site for the exact book for your nonprofit's need.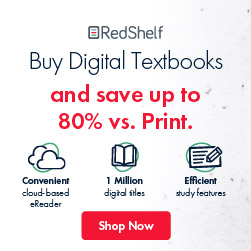 Nonprofit.Courses is about education, and eBooks make information accessible and convenient. The image above and this link will take you directly to Redshelf's Nonprofit Books!
Branding Resources for Nonprofits
Communication Resources for Nonprofits
Course Creation Resources for Nonprofits
Event Resources for Nonprofits
Management & Operations Resources for Nonprofits
Website Resources for Nonprofits
See all of our Partner's Resources for Nonprofits!
Affiliate disclaimer: All of the above content includes affiliate links. That means when you buy it, Nonprofit.Courses earns a commission, at no extra cost to you. It's a win/win. You get some great content, and we keep the lights on!